Drive in Confidence with a Certified Pre-Owned Subaru
Purchasing a used car is a decision that will save you money and get you more car for every dollar you spend. Of course, many drivers also want to purchase in confidence, knowing that they've chosen a vehicle that will last them for years to come. Is it possible to do both? It is, when you choose a Certified Pre-Owned Subaru.
Certified Pre-Owned Subaru models are backed by a number of manufacturer incentives that are designed to reinforce their longevity and value. For starters, every Certified Pre-Owned Subaru is backed by 7-year/100,000-mile powertrain coverage with a $0 deductible. What's more, additional coverage is available if needed.
Before even being offered for sale, though, every Certified Pre-Owned Subaru undergoes a 152-point inspection, and a CARFAX vehicle history report is provided to you so you can know the vehicle you're considering inside and out. Meanwhile, 24/7 roadside assistance is added to the equation in order to cover anything that even could go wrong during your ownership experience.
Finally, Subaru knows that purchasing a vehicle is a big deal, and they want to reward you for considering a Certified Pre-Owned model. When you purchase a Certified Pre-Owned Subaru, you're treated to a $500 owner loyalty coupon as well as a 3-month trial of SiriusXM.
Interested in learning more about the Certified Pre-Owned Subaru models currently available at our showroom? Simply contact us today. We'll gladly give you a closer look at the one you're interested in and arrange a test drive.
At
Miller Hill Subaru
we are proud to offer Subaru Certified Pre-Owned Inventory
24/7 Roadside Assistance
7yr/100,000 Mile Powertrain Coverage
152 Point Vehicle Safety Inspection
Rental and Towing Benefits
CARFAX® Vehicle History Report
Subaru's 7 Year/100,000 Mile Certified Pre-Owned Powertrain Plan Covers the following:
Engine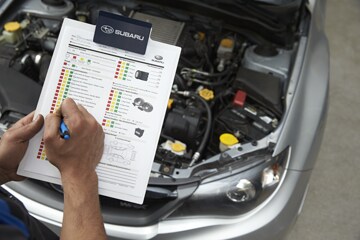 Engine block, the camshaft, cylinder heads, all internal lubricated parts, camshaft, drive belts, flywheel, intake manifolds, valve covers, oil pump and pan, the oil sending unit, the motor mounts, all the seals and gaskets, the turbocharger assembly and the fuel injection system.
All-Wheel Drive
Final drive housing/rear differential assembly, all internal parts, constant velocity joints and boots, axle shafts, propeller shaft, double offset joints, universal joints, center support bearings, wheel bearings and spindle, rear torsion bars and control arms, hub bearings, and the seals and gaskets.
Transmission
Transaxle case, all internal parts of the transmission, torque converter, transmission mounts and all the seals and gaskets.
Towing and Rental Car
If the failure is covered, Subaru will pay up to $100 per occurrence for towing. Should your car be kept in the shop overnight for a covered failure, Subaru will pay up to $35 a day for a rental vehicle, up to a maximum of $175 for each disablement.

24-Hour Roadside Assistance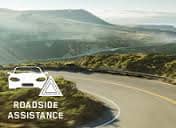 "Sign and Drive" service up to $100 per disablement to get you back on the road as quickly as possible with no out-of-pocket expenses.
Emergency dispatch towing for covered breakdowns.
Emergency on-site road service for a jump-start, gas delivery, tire change (with your good spare) and other minor repairs.
Emergency lockout or locksmith service 
Learn more about Certified