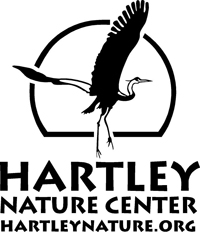 Subaru and Hartley Nature Center
Subaru's Dedication to the Environment
In 2004, the Subaru of Indiana manufacturing plant became the first automotive assembly facility to be "zero landfill," meaning all waste is recycled or turned into electricity.
In 2003, Subaru of Indiana Automotive, Inc. became the first automotive assembly facility to be designated as a Backyard Wildlife Habitat by the National Wildlife Federation. Over 800 acres serve as a home for birds and animals, including white-tail deer, red-tail hawks, blue heron, Canadian geese, mallard ducks, beavers, coyote, snapping turtles and the bald eagle.
Hartley Nature Center Provides Opportunities for Understanding, Appreciation, and Stewardship of the Natural World Understanding - We are all about education. Hartley serves more than 20,000 visitors a year, including more than 12,000 school aged children through field trips, special events and public programs. If people have a clearer picture of how nature functions, we believe they will enjoy it more and do all they can to protect it.
Appreciation - Hartley Park is 660 acres of widely varied recreational opportunities. Whether you enjoy cross country skiing, hiking, bird watching, fishing, snowshoeing, or just laying on a warm rock on a sunny spring day, there is something for you here. We are committed to improving a visitor's experience by providing programming, advice and information about this amazing park.
Stewardship - In our work to remove exotic species and return this park to a more natural state, we recruit college interns and volunteers who help us restore native ecosystems while learning about options and techniques available to them so they can help all of us do a better job of taking care of the land.